We had big success with our last Championship betting guide's predictions, including predicting an away win at odds of 3.8 for Reading: we hope you bet big! Championship results yo-yo but patterns are emerging and with top traders not paying attention to the league below the Premiership, there are often nice bets available if you follow our Championship odds, predictions and tips
Championship Matches
Below we have found six cracking value bets in the Championship this weekend.
Odds in our Championship Betting Guide courtesy of Neo.bet.
West Brom v Birmingham
Make sure you bet on Friday's kick off. Birmingham are falling apart: they have lost four of their last five, conceded 12 times.
West Brom have started to draw too many but until their defeat to massively on form Stoke last time they were unbeaten. They recently dispatched a similarly struggling Cardiff 4-0 and are 2nd in the Championship.
By all means bet the home win as we think it's safe money but there are juicier bets here (see our tips). Birmingham are just terrible right now and can't score (zero in four). So much for Troy Deeney being their goal saviour! West Brom have the Championship's third best defence.
Home: 1.54
Draw: 4.0
Away: 5.45
EagleBet Championship Prediction: Home win
EagleBet Championshp tip: No goals for Birmingham (so under 0.5 goals) at odds of 2.24 is a cracking bet. You might bet West Brom to win with no goals against at 2.64 or indeed the just straight home win if you are ultra-cautious, but the no goals for Brum seems the value bet. Sorry Troy.
Fulham v QPR
The draw looks generous for this West London derby but both sides are so unpredictable we can't be confident. Fulham lost 4-1 last weekend and have only won two in five; QPR have won their last two after three (close) defeats which followed a great run.
Far more predictable in this 5th v 6th grudge match is that there will be goals, goals, goals.
QPR have scored in their last 11 Championship matches; Fulham in 10 of their last 11 in this division.
Fulham are the division's highest scorers (23 goals), QPR the second highest (22). But both favour a form of attack known as "the Kamikaze": Fulham have conceded 13, QPR 16.
So these two have been involved in 74 goals already this season, averaging 3.4 goals a game.
Home: 1.54
Draw: 4
Away: 5.04
EagleBet Championship Prediction: Draw
EagleBet Championship tip: Total goals of over 2.5 at odds of 1.64 looks close to free money. Total goals over 3.5 at odds of 2.58 is tempting but who knows, a defender on display might put in a tackle? We suggest sticking to over 2.5 goals. We are also betting on both to score at Championship odds of 1.7. We might also have a tiny wager on the draw at those odds.
Blackburn v Coventry
This is why Championship predictions test the sanity: Coventry have been largely superb lately (thrashing Fulham and Peterborough) but in between loosing 5-0 at Luton. You explain that to me.
But that's still one defeat in six, or two in ten. Blackburn have gone off after a decent start with just two wins in eight (and one of those was against Cardiff, which is almost like three points for getting on the bus at the moment).
As such we are tipping Coventry draw no bet. So if Coventry win, you win, if it's a draw you get your money back. The only way you lose is if Blackburn wins, and we can't see that – they are losers at the moment.
Home: 2.5
Draw: 3.15
Away: 2.8
EagleBet Championship Prediction: Draw or away win
EagleBet Championship tip: Coventry draw no bet at odds of 1.94
Bristol City v Bournemouth
City have drawn their last three at home so we get the draw bet logic but Bournemouth look the best team in the division at the moment with five wins in six and we predict they will purr to victory here.
Home: 4.25
Draw: 3.4
Away: 1.8
EagleBet Championship Prediction: Away
EagleBet Championship tip: Bet Bournemouth
Sheffield United v Stoke City
The Secret Tipster talks about "recency bias" (gamblers and even bookies placing too much importance on the last result). Bookies can also be guilty of another form of recency bias: giving those Championship clubs who were recently in the Premier League shorter odds than form (or their state of re-building) demands.
After a terrible start, relegated Sheffield United are doing a bit better, but lost to West Brom (no disgrace) but also Middlesbrough recently. They are still 14th, with three wins, three draws and five defeats.
Stoke have won three of their last four, including a cup win over Premier League Watford. Recently they beat West Brom. Whisper it, but Stoke finally looks decent.
The key stat for this game is that Stoke has scored in eight of their last nine (please see our tip).
Home: 2.16
Draw: 3.1
Away: 3.4
EagleBet Championship Prediction: Draw
EagleBet Championship tip: We are not going big on this as it's a classic tricky Championship match to predict but we would consider a tiny bet. We are more confident in predicting Stoke to score more than 0.5 goals at odds of 1.4 – they are remorseless until they score.
Swansea v Cardiff City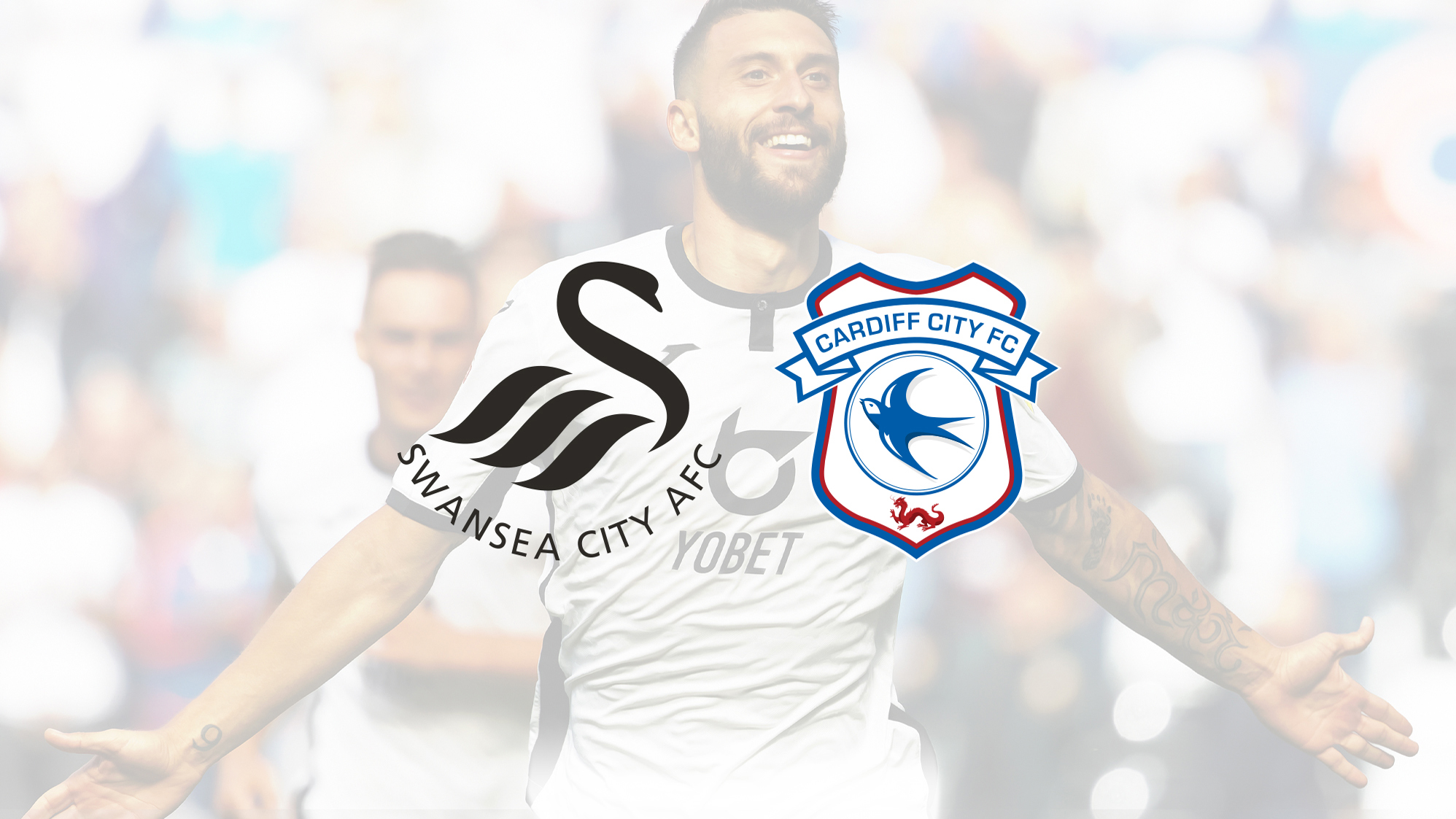 We make no claims for Swansea (average at best and wildly over-priced by bookies pre-season) but they are less crap then their fellow Welshmen Cardiff, at least currently. Then again, your blind grandmother might be more versatile than Cardiff at the moment. Mick McCarthy, their experienced manager who looked to have stabilised the Bluebirds, must be losing his sense of humour – and he didn't have much of one to start.
Largely because Cardiff have lost six in seven (looking terrible while doing so) we predict a home win.
Home: 2.3
Draw: 3.1
Away: 3.1
EagleBet Championship Prediction: Home win
EagleBet Championship tip: Attractive odds for an admittedly poor Swansea to beat the steaming pile of effluent that is currently Cardiff.
How to Bet on the Championship
There are several good bets in the Championship with great odds. Just use the free money on offer from one of our partners – listed on EagleBet – and use this Championship betting guide with our odds, predictions and tips to earn some money.
Odds subject to change, please play responsibly. 18 plus.
EagleBet – Soar with winners.